Od-II (LED) Hospital Mobile Examination Light for Surgery, Shadowless Operating Light
2021-07-04
Color Temperature:
5500±500K
Bulb Power/Voltage:
Halogen, LED 7X3w
Suitable Illumination Distance:
300-800mm
Transport Package:
Standard Export Package
Origin:
China Jiangsu Province
Od-II (LED) Hospital Mobile Examination Light for Surgery, Shadowless Operating Light
Specification
Maximum Illumination Intensity: 65000lx
Color Temperature: 5500±500K
Bulb Power/Voltage: Halogen, LED 7x3W
Bulb Life: 50000 hours
Suitable Illumination Distance: 300-800mm
Product Show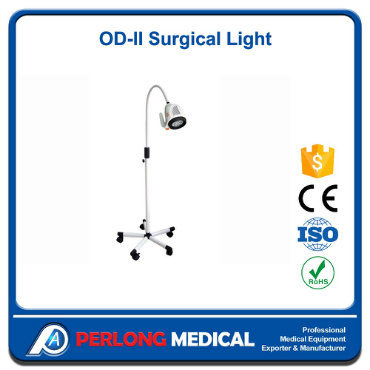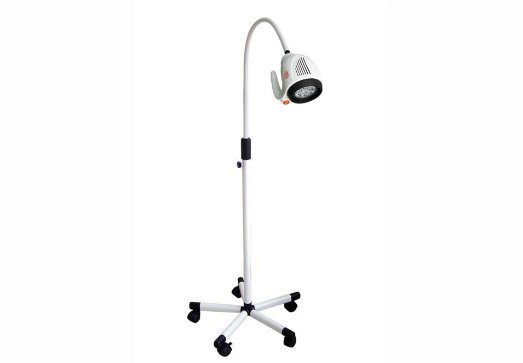 | | |
| --- | --- |
| Name | Perlong |
| MOQ | 1 pc |
| Warranty | 1 year |
| Package | One piece one carton |
FAQ

I) What is your Minimum Order Quantity?
Our Minimum Order Quantity (MOQ) is generally 1 unit. The exception however is that for certain items (e.g. wires, gloves or tubing) the MOQ may vary. Feel free to contact us to get a exact MOQ for your product.

II) Which payment methods do you accept? 
We accept most forms of monetary payment such as bank transfer, T/T, direct transfer, L/C and Western Union. Please get in touch with one of our sales managers to check if your payment option is acceptable.

III) What is your shipping & delivery time?
Once we have confirmation of your order & payment, we normally ship within 5 working days.IV) What product guarantees do you offer? All our products are Alibaba Trade Assured which means that your order will be fully protected. Hence if we fail meet product quality obligations or fail to ship on time, Alibaba will refund your payment.

V) Which certifications do you have? 
Most of our products are CE, ISO and RoHS certified, some medical equipment also have FDA approval. 

VI) Can I place my company logo on your product?
Yes, baring a few exceptions. Please check with our sales team before applying. 

VII) What after sales services do you provide? 
We offer technical, customer service & troubleshooting support for most of our products. Therefore if you have problems with any of our products, please contact us anytime and we will do our best to help. 

VIII) How long is your warranty period? 
We typically offer 12 months warranties for all our products,except some accessories which may have shorter warranty periods. Please check with our sales managers for the specific warranty period of your product.
About us
Perlong Medical Equipment Co., Ltd., was founded in 2003, headquartered in Nanjing. Perlong is not only one of the largest manufacturers and exporters of medical equipment in China, but also an integrated supplier of complete medical equipment Diagnosis and Treatment Solution.

As the leading professional manufacturer & exporter of medical equipment, we have our own factories, and also have established long-term cooperation with many famous manufacturers in China. We mainly supply basic medical equipments for all types of hospitals and clinics. Help our customers to design and improve their programs.
 
Our superior products are: surgical equipment, clinical lab equipments, various reagents, X-ray series, ultrasound scanner, ECG and so on. Our products have excellent performance, reliable quality, good cost effective, and have perfect after service. All the products have been certified by FDA China, and most of them have passed CE certificate audit.
 
With idea of "Faith-based, customer-orientated, innovative and pragmatic, quality and efficient", we have established our efficient worldwide network of marketing. In the past years, we have exported our products to more than 130 countries all over the world. We also have established long-term cooperation with WHO, UNICEF and many other international organizations. We have won good reputation in the whole medical field all over the world.
 
We have an excellent team of researchers and sales persons, so we can provide good equipments and perfect technical support. Your cooperation with us will definitely create a win-win situation for both of us.
Contact: Penny Li
Perlong Medical Equipment Co., Ltd.
Add.: Room 2807, Qinghua Building, No.120 Hanzhong Road, Nanjing 210029 China

http://www.perlong-china.com  
Mobile Type Halogen Operating Light
Halogen reflective Mobile Type Operating Light is widely used in various operation lighting occasions in hospital and clinics.
Full close streamline lamp-body design of the Halogen Shadowless Lamp completely meets the demand of the sterilization and high standard of laminar flow purification in operation room.
Adopting more than 5280 slices of reflection mirror, guaranteeing 1200 mm lighting depth.
Lighting color of the Halogen Surgery Light is close to natural sunlight and helps the doctor to operate surger clearly and accurately.
The back-up bulb will start work within 0.2 seconds automatically in case the main battery is dead, ensuring the continuation of surgical operation. There's failure indication in the handle control panel to recommend the bulb to be changed after operation.
The detachable handle jacket can be used for high temperature (≤134℃) sterilized.
Digital-control circuit offers many functions:10 segment brightness selection, stepless lighting regulation, brightness memory, low voltage start-up and power on self test etc.
Life-span of OSRAM halogen bulb is up to 1500 hours. The bulbs can be changed easily.
High thermostability Germany ORSAM lamp socket.
Balance arm can be optional Germany imported or domestic.
Mould Die-casting Eight edge type Revolving arm.
Product Images: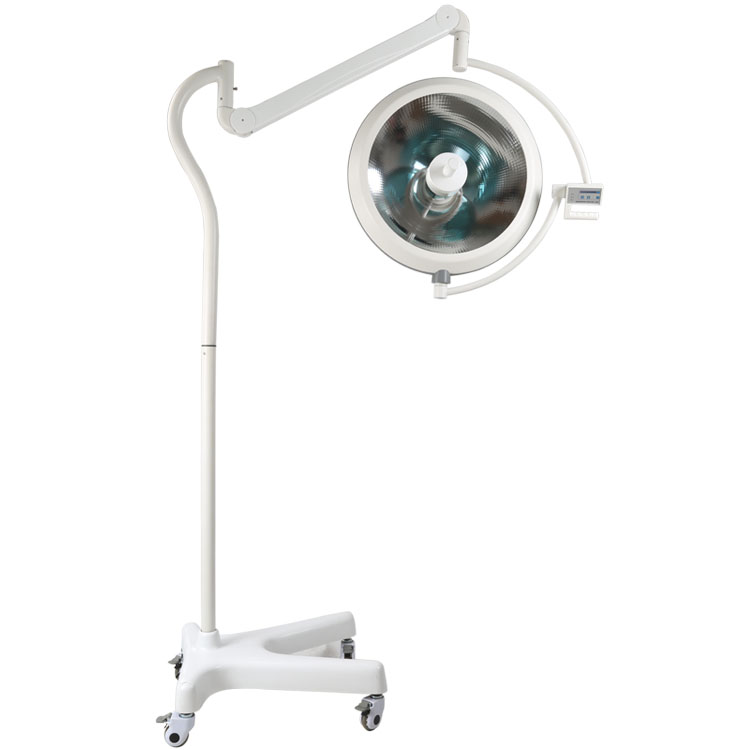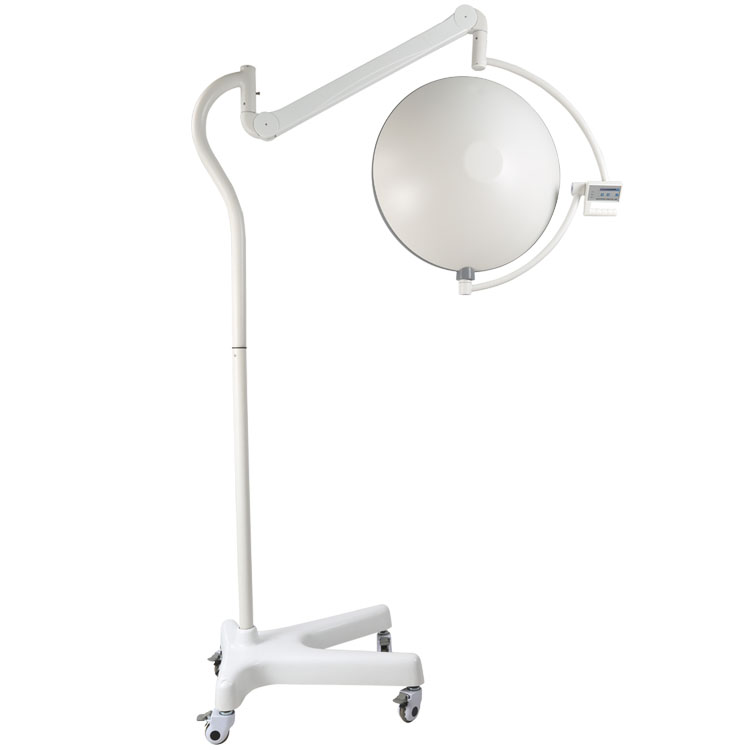 Types of the lamp domes have 500mm diameter dome and 700mm diameter dome for Choice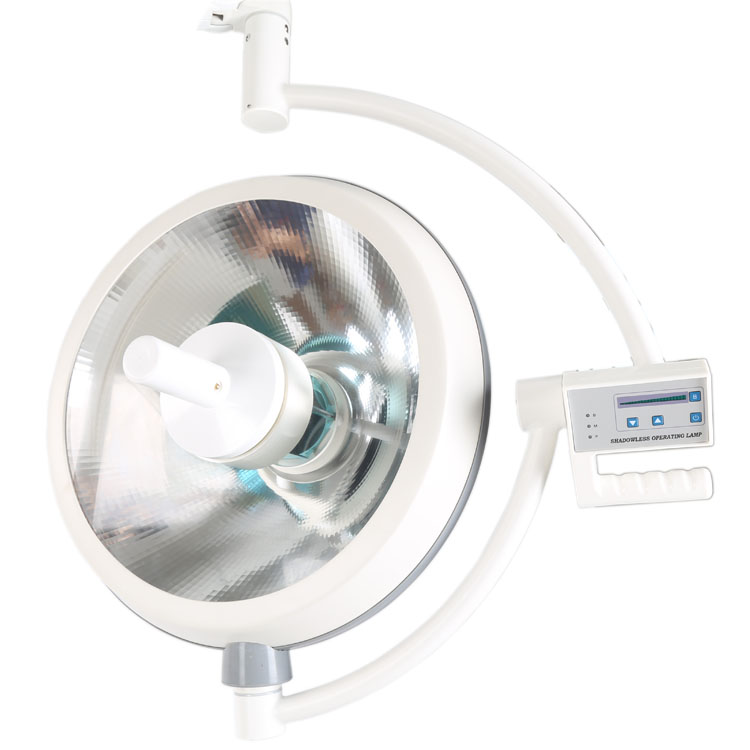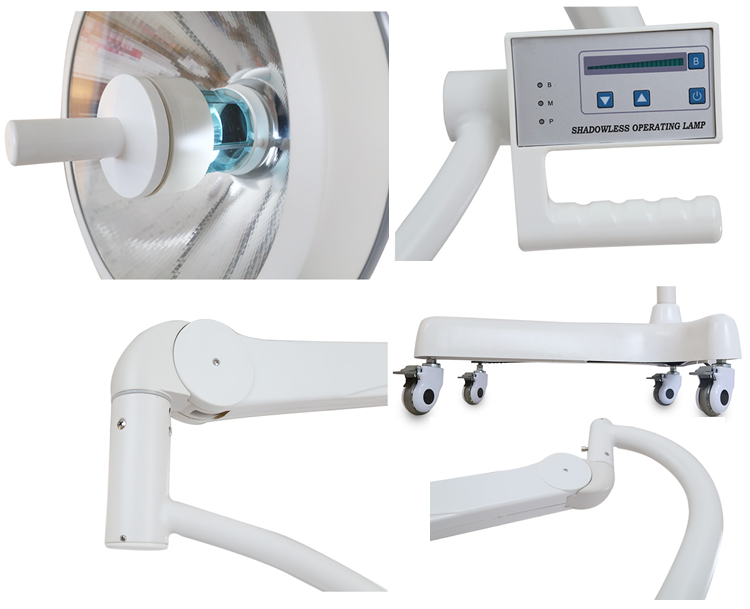 Certificates:
Crtificates of CE, ISO9001, ISO13485, CFDA are approved.

Our company

Shangdong province is the main machinery production base in China.
KANGERJIAN Medical Technology Co., Ltd. is a group of senior lighting design expert and machinery manufacturing expert company with 20years experience and factory locating in the east city--the hometown of confucius--Qufu in Shandong province, China.
The Company has passed the ISO:9001:2008 quality system certification, ISO13485:2003 quality system certification, CE certification and CFDA certification, so that the enterprise management standards and product quality is relatively connected to expand the international market for enterprises to lay the foundation.
Our main products: Operation Theatre Lights, Operating Room Lights, Double Dome Halogen Operating Light, Single Dome Halogen Operating Light, Led Operating Light, Surgical Operating Led Light, Mobile Type Operating Light, Gynecology Examination Tables, Obstetric Delivery Bed, Electrical Gynecological Table, Obstetric Delivery Table, Delivery Examination Table, Electric Hydraulic Operating Table, Electric Medical Operating Table, Manual Electric Operating Table, Surgical Table, Operating Table, Operating Theatre Pendants, icu tower crane in ICU room, LED Viewbox etc. professional medical equipment.
The quality of casting by me, the market led by me! Excellent from professional, KANGERJIAN people lead the new trend of medical equipment.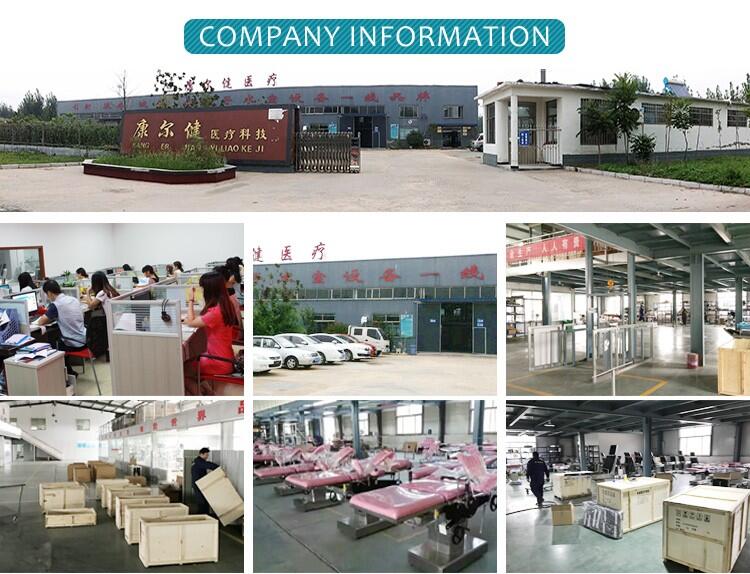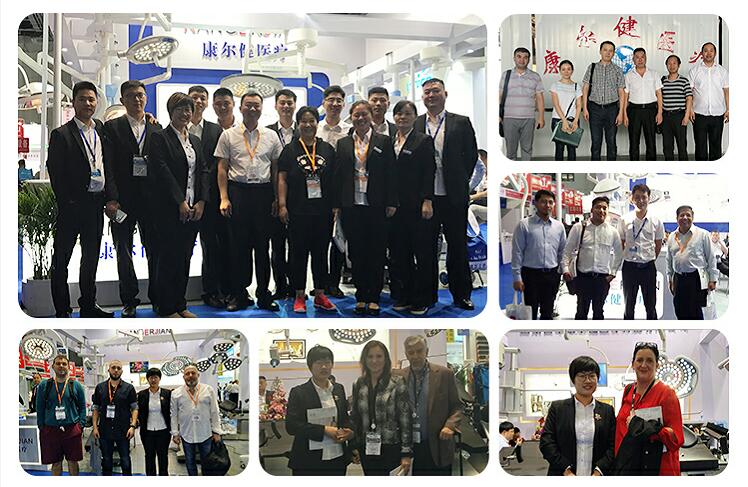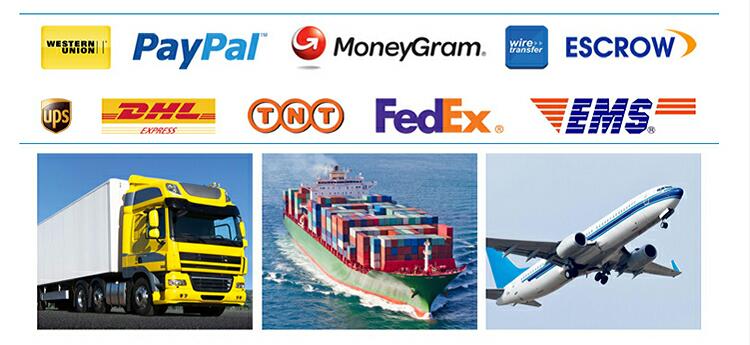 Mobile Type Halogen Operating Light
,
Mobile Operating Lamp
,
Halogen Operation Lamp
,
Halogen Clinics Operation Lighting
Dental Small Equipment Co., Ltd. http://www.kangerjianmedical.com